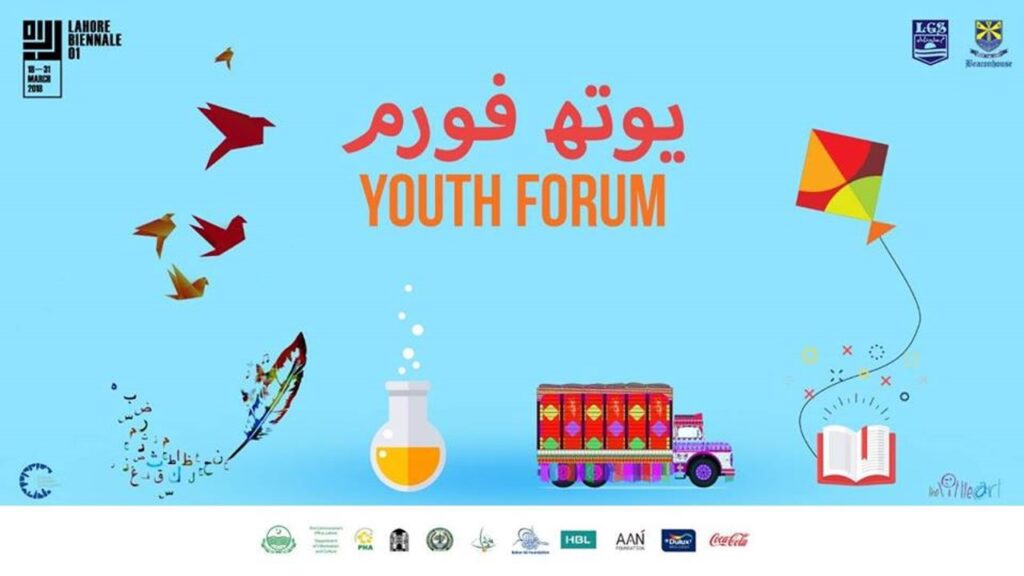 LB01 Youth Forum
The Youth Forum is an initiative of the Lahore Biennale Foundation (LBF), where LBF, along with different institutional partners, actively engages with younger audiences that include in school and out of school children, through public and private sector schools from all across Lahore. These interactions create conversations through arts via community building programming that connect children nationally and globally, while fostering a greater interest in the arts.
Workshops, Curated Tours, Talks
The team of the Youth Forum organized during LB01 comprised of Qudsia Rahim, Ayesha Nabi, Irteza Ubaid and Sheikh Omer Zaheer.